Need upholstery cleaning services in London? Call our company today!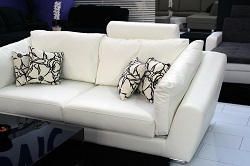 Just like the floors and carpets in your home, your upholstery needs proper cleaning every once in a while. Shoes, pets, food splatter and general usage can all make your sofas and chairs appear unclean and even stained over time, but upholstery cleaning can be a tricky job. Unlike with other forms of cleaning, it's easy to use the wrong product or the wrong technique when it comes to upholstery cleaning, which can often result in damage. If you want to ensure that your upholstery is as sanitary as possible and if you want to make sure that the job's being done professionally then Home Cleaners London. is the London upholstery cleaning company for you! We have lots of experienced furniture cleaning teams who are experts when it comes to stain removal, fabric cleaning, leather cleaning and more, meaning that you can get a deep and professional clean from us without needing to worry! Find out everything that you need to know about our company, and get a free no-obligation price quote by calling us now on 020 3743 8252!
Rely on Us for the Most Expert Upholstery Cleaning in London
You use your upholstered furniture every single day, and with such frequent use there are going to be some signs of dirt and grime over time. Our company can help to restore you upholstery to its former glory with our inexpensive and highly-effective London upholstery cleaning services. We work with very skilled and well-trained cleaners with the knowledge needed to thoroughly deep clean and care for your upholstery. Whether you have marks on your fabric sofa or grime on your leather chairs, there's no job too big or too small for our fantastically efficient and speedy cleaners! Get what you deserve from our company with flexible cleaning times, free price estimations, quick drying times and friendly cleaners!
Using the right equipment is essential if you want to see fantastic sofa cleaning results, and with our company that's what we can guarantee, every time you give us a call! We use only the most effective cleaning apparatus, as well as cleaning products chosen specifically for your type of upholstery, so that you can be sure to see the results that you deserve!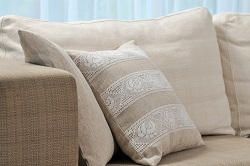 London Upholstery Cleaners Are the Best
Professional upholstery cleaning in London doesn't have to cost you the earth, and if you hire us then it definitely won't! Our company is proud to offer competitive rates that won't break the bank, and you'll find that our prices are some of the best in the area! You don't have to sacrifice on quality if you're on a budget and want to have a cleaner London home – just hire our cleaning experts to get the best of both worlds!
Home Cleaners London. can make your old upholstery and upholstered furniture look as good as new with our deep cleaning and effective upholstery cleaning. You won't ever have to worry about stubborn stains, tough grime marks, pet dirt and more, thanks to the help of our friendly and diligent cleaners. We guarantee to deliver exceptional results every time, banishing odours and destroying bacteria and stains. If you want to keep your home fantastically clean, and if you want to enjoy high-quality and professional upholstery cleaning services in London that aren't too costly then it's our company that you need to call! Get your free price quote and find out more information by picking up the phone and calling us today on 020 3743 8252!